Home Improvements Increase During Pandemic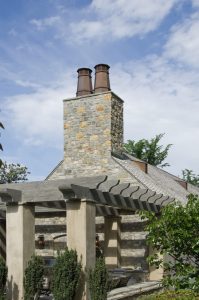 It's no surprise, that thousands of homeowners are putting their resources into home improvements during this pandemic.  That's especially true for home exteriors since it's much safer for workers to be outside your home, rather than inside as Covid-19 numbers continue to rise in a number of states.
Many homeowners have been forced to give up their summer vacations so they're putting those dollars to work on creating an enhanced environment at home.  Summer projects have included a focus on pools, spas, outdoor kitchens, and landscape design projects.  Others are using their time and resources to make structural and aesthetic additions to their home, which can not only prove to be more pleasing to the homeowner, but to also increase the value of the house.
https://www.cnbc.com/2020/08/07/pandemic-home-remodeling-is-booming-what-your-neighbors-are-doing.html
European Copper President, Patrick Keegan, says, "We've definitely seen an increased interest in homeowners wanting to enhance their living space, both inside and out.  Our customers seem to feel putting their focus on home and hearth projects is good not only for their house, but their mental health as well."
At European Copper, we feel with Fall and Winter coming soon, chimney pots can play an even greater role this year.  Medical experts agree the colder weather ahead will likely lead to an increase in Covid-19 numbers. This of course means we will need to continue to spend more time at home. And even though we won't be able to use our pools and outdoor spas as much, this could be a great time to add an outdoor fireplace, to increase the enjoyment of your home. Don't forget a chimney on an outdoor fireplace needs a chimney cap for all the same reasons a house chimney needs one.  We're proud that European Copper chimney caps have set the standards for both safety and style for over 15 years.
So, as the world weathers the pandemic together, we hope you find comfort in making your house not only a safer place, but a more enjoyable one as well.