Keep Your Family Safe this Winter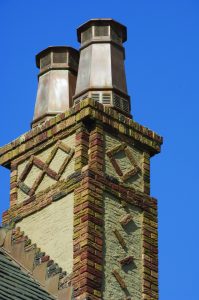 Celebrity chef Rachael Ray recently had a fire that destroyed her New York home. This fire was caused by a buildup of creosote in the chimney causing a chimney fire that also spread to the roof. Rachael even noted that she gets her chimney professionally cleaned twice a year. Luckily, no one hurt during the fire. However, Chimney fires are the result of over $256 million in property damage and 80 civilian injuries every year. There are several steps you can take to ensure your family's safety this winter while using your fireplace:
Keep your chimney clean

It is important to get your chimney professionally cleaned at least once a year. A buildup of creosote is the leading cause of heating fires in homes.

Burn dry wood

Wet wood can create more creosote deposits making it highly flammable.
To create drier wood split the log lengthwise allowing more surface area to show.
It is important to do this 6 months before burning to allow the wood time to dry.
Don't burn other objects such as Christmas trees. These are known to cause massive fires.

Make sure to have a chimney cap

Designed to keep animals and pests out.
It is important to keep animals out so they do not build nests that will later catch on fire.
View our selection of chimney caps HERE!
To view the full article on Rachael Ray's home fire visit the link HERE.